2019 SDI ARTISTS
Here are the artists that were officially selected for the 2019 SDI Festival
"The Stop"
Liudmila Komrakova
Komrakova Liudmila was born in 1962 in Russia. At the age of 52 she visited Argentina and fell in love with tango argentina. Even though she does not have film or dance education Liudmila being a creative person with strong leadership and organizing skills she decided to promote tango argentina as a mean of communication accessible for everyone and as a developing modern art ( not something retrograde with red rose between the teeth). Thus she found a team ready to create series of short films where dance plays the most important role. In order to attract people with no dance knowledge she creates films with a strong narrative line were the dance helps to move the story. Liudmila believes that the quality of choreography and performance are the key to the understanding and developing of dance. Thus she works closely with choreographers and dancers and explains what kind of movements she wants to see at each moment of the music. She works with different choreofraphers from Argentina and Russia. At the moment her team created 6 short films most of them participated and were awarded in different film and dance festivals.
"For Sunrise"
Hyonok Kim
Hyonok Kim is Award winning choreographer and director. Gold Award Dance on Camera for Teile dich Nacht, New York, International New York Film Festival Best Experimental Award, Grand Prix Teruel International Video Competition, Spain, Winnie Award Equus Film Festival. She has choreographed and directed 15 dance films.
Her dance films were Official Selected by International New York Film Festival, Dance on Camera New York, Brooklyn Film Festival, Bronx World Film Cycle, Berlin Film Festival, Cinedans Dance Screen Amsterdam, Festival International of Film on Art Montreal, Canada, Jumping Frames Dace Video Festival Hong Kong, Moving Image Film Festival, Toronto, Canada, Sans Souci Festival of Dance Cinema.
Her works has been presented in 22 countries including Korea, China, Japan, Australia, U.S.A. Germany, France and were warmly received by the press. She is currently faculty in the Dance department at Keimyung University, South Korea.She graduated from the University of Paris IV Cursus de Diplome de Danse, and received a Ph.D in Arts. She studied choreography with Anna Sokolow and modern dance, Martha Graham, Limon dance technic, etc. She attended the New York Film Academy for film directing.
"And So Say All of Us"
Mitchell Rose
Prior to becoming a filmmaker, Mitchell Rose was a New York-based choreographer. His company toured internationally for 15 years. Eventually he was drawn more to visual media and graduated from The American Film Institute as a Directing Fellow. Since A.F.I. his films have won 88 festival awards and are screened around the world.
The New York Times called him: "A rare and wonderful talent." The Washington Post wrote that his work was "in the tradition of Chaplin, Keaton, and Tati—funny and sad and more than the sum of both. Mr. Rose is currently a professor of dance-filmmaking at Ohio State University.
"The Shadow Drone Project"
Charles Linehan
Charles Linehan has been Choreographer in Residence at The Place Theatre, London and Joint Adventures, Munich. He is Reader in Choreography at Trinity Laban Conservatoire of Music and Dance, London and an Associate Artist with Dance4, Nottingham.
Venues and Festivals his company has performed at include: Brussels (Kaai Theatre), Paris (Rencontres Chorégraphiques Internationales de Saint-Denis), Venice (Venice Biennale), Munich (Joint Adventures, Muffathalle), National Arts Centre Ottawa, Harbourfront, Toronto; Hermitage St. Pertersburg, DanSpace New York, Dublin International Dance Festival, Brighton Festival and multiple venues in London.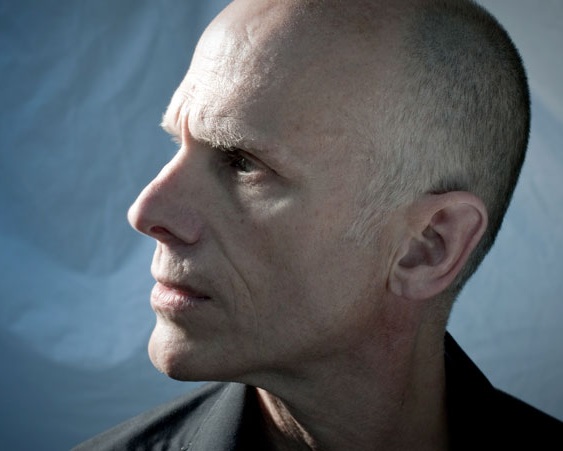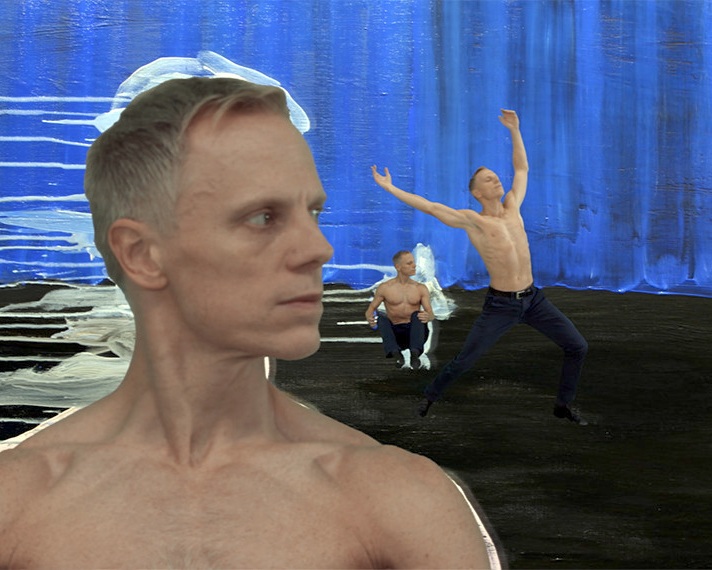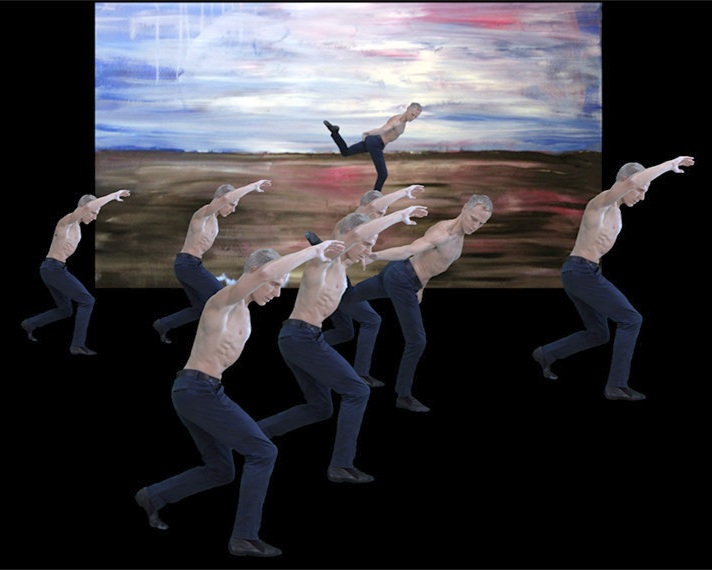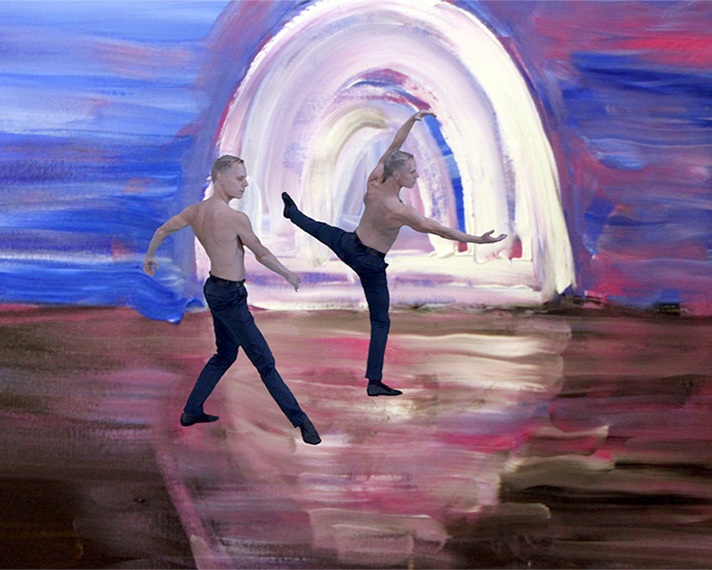 "Clonal Renderings 6: Duet for One"
Peter Sparling
Peter Sparling is a dancer, choreographer, educator, writer, video artist and painter born in Detroit, MI. After attending Interlochen Arts Academy and The Juilliard School, he performed in the companies of José Limón and Martha Graham. He was artistic director of Peter Sparling Dance Company both in New York and Ann Arbor. He joined University of Michigan's Dance faculty in 1984, where he served as chair and was appointed the Arthur F. Thurnau Professor of Dance and the Rudolf Arnheim Distinguished University Professor of Dance. His videos have appeared in festivals globally, including Cannes Court Metrage, N.Y. Dance on Camera Festival, ADF's Movies by Movers, Ann Arbor Film Festival, Lisbon's InShadow Festival 2010 and DANCE:FILMS Glasgow. He created work for his multi-screen installation, the Pop-Up Projection Pavilion, while sustaining a ten-year residency at the U-M Life Sciences Institute, where he collaborated with cell biologist Dan Klionsky and maintained a painting studio. Since retiring from U-M in June, 2018, Sparling has enjoyed work at his home studio. He will present his second solo show of paintings at Gallery 22 North in Ypsilanti, MI in November, 2019.
"But First"
Erin Brown Thomas
Erin Thomas Brown is a director/writer/editor, whose work in film has taken her across the United States and around the globe. She's had the privilege of working in one or several capacities on projects with Selena Gomez, Eminem, Topher Grace, Sarah Silverman, Zach Galifianakis, The Olsen Twins, Casey Wilson, Tony Hale, Andy Richter, Reggie Watts, & SNL's Kyle Mooney and Beck Bennett. Her commercial clients have included the United States Marine Corp, the J. Walter Thompson ad agency, Interscope Records, Universal Music Group, Radio Disney, Belvedere Vodka, Apartment Therapy, Refinery 29, Gensler, and Nestle.
"Mass"
Fu LE
Fu LE is a French award winner filmmaker and choreographer in the Tetrapode dance company. Graduated in sculpture at the Art Crafts National School in Paris, he then trained in physical theater and in contemporary dance in South America and Europe. He pursued recently his research in Taiwan, questioning social issues linked with urbanization. He is now evolving on the edge between dance, sculpture and video, and connects visual arts to the intimacy of bodily sensations.
"Chrysalis"
Nicole Klaymoon
Nicole Klaymoon is the Founder/Artistic Director of the Embodiment Project, a dance company that interweaves street dance, live song, documentary theater, and spoken-word to create emotionally transparent narratives that serve as unifying political acts. Klaymoon is currently a resident choreographer at the ODC Theater and received a B.A. in Dance from UCLA and an M.F.A. from the California Institute of Integral Studies. Klaymoon is currently a resident choreographer at the ODC Theater. "You can have a first encounter with an artist who pushes you right to the edge of your seat… such was the case with Nicole Klaymoon." — SF Bay Guardian
Morgan Wise
Trained at NYU and the Art Center: College of Design, writer/director Morgan Wise has filmed music videos and commercial campaigns for global clients including Capitol Records, EMI, Universal Music, Sony, and Google, among other brands. His work has been featured on MTV, VH1, and the IFC Film Channel, reaching over 300 million views worldwide. A finalist for Paramount's Writers Project and the Nicholl Fellowship, Morgan was awarded the San Francisco Film Society's prestigious Grant for Screenwriting for his feature project, Western Addition.
"BRUTE"
Cass Mortimer Eipper
Cass Mortimer Eipper is an award winning director, choreographer and dancer. Creating for both stage and film, he has presented work throughout Australia, Europe and the U.S.A. His awards include, The Helpmann Award for Most Outstanding Male Dancer, Most Outstanding Performance at the Rome International Choreography Competition, 3rd prize at the Stuttgart International Dance Festival and Most Outstanding Choreography at the West Australian Dance Awards. His choreographic commissions include, Sydney Dance Company, Milwaukee Ballet, West Australian Ballet, Queensland Ballet, Transit Dance Company, Link Dance Company, Sydney Symphony Orchestra and the Australian dance/media company, Ludwig for which he was co-director. He has also created for 'So You Think You Can Dance Australia', and has collaborated on music clips with Katie Noonan, Ben Folds and James Michael Thompson.
"T.I.A. (THIS is Africa)"
Matthieu Maunier-Rossi
"Matthieu Maunier-Rossi is a screenwriter and director, living and working in Paris, France. Geography and travels are at the core of all his projects. From 2014 to 2017, he wandered across the Caribbean, looking for new stories. His journey became a book (« Les îles buissonnières », Ed. Rudbeckias, 2018). After more than one year spent in Haiti working with NGOs, he went back to the island during the summer of 2018 to direct a new fiction film called « Three blades ». That movie is currently playing in festivals around the world."